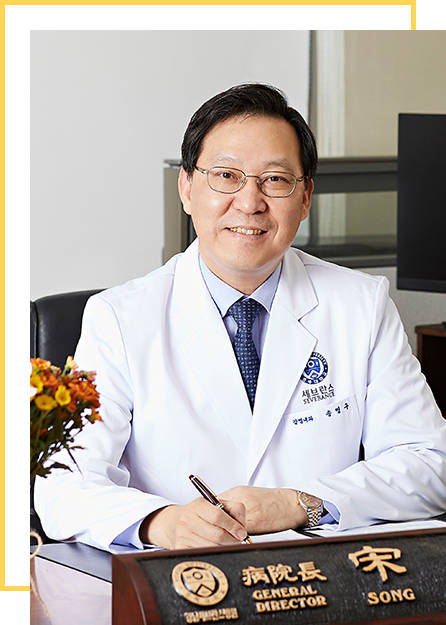 YOUNG SEVERANCE,
GANGNAM SEVERANCE
Thank you for visiting the homepage of the Gangnam
Severance Hospital.
The Hospital was established in 1983 in Gangnam (formerly Yeongdong) region, an area with limited healthcare options at the time, with the goal of delivering holistic medical treatment and advanced Yonsei medical science based on Christianity. Ever since, it has been growing thanks to patients' trust and support, and has established itself as a global medical institution that South Korea can take pride in.
The Hospital has increased its quality of medical treatment and patient safety to an international level through Joint Commission International (JCI) certification conducted 3 times, under the banner of 'global premium hospital'. In addition, it has worked continuously to become a patient-centered hospital based on the traditional Severance medical practice handed down since 1885, as it was the first to introduce variety of hospital services including state-of-the-art medical devices such as robot surgery, VERSA-HD, etc., bundled receipt of medical service fees via credit card, and 24-hour telephone booking and counseling.
The Hospital is committed to helping anyone who is suffering from any disease, while putting its mission to 'Free mankind from diseases with the Love of God' into practice.
Thank you.
Director of Gangnam Severance Hospital,
Yonsei University Health System